It's a small thrill to occasionally "discover" a musical artist or group that you haven't heard before, something that sounds creative and fresh. Not the latest Top 10 artist either, or the pablum that radio stations spit out ad nauseam 50 times a day on their computers.
Mind you, this discovery is meaningful because you get a sense that this artist you've found just isn't getting the exposure they deserve, or maybe they're just starting out. And then, well, there is the realization that this artist has probably been slogging it for a while now and, ugh, VH-1 has just named them "Artist of the Month" or whatever. While I have been guilty of this, I do admit that I "knew" Robin Thicke well before his "Lost Without You" breakout when we famously went on Oprah because her girlfriend Gayle told her about him.
And I was way ahead of the curve with Adele, this year's unmistakably most successful artist all over the world. I ate up her debut album "19" well before the Grammys put her on stage and she walked off with two awards, including the once-career-killing "Best New Artist" nod.
OK, so what if Mayer Hawthorne is yet another soulful singer –like Thicke and Adele—and so what if he and his Detroit-based band have been around for a few years now and that "How Do You Do", released on October 11, is actually his second, but first one out on a major label (Universal/Republic). His first, "A Strange Arrangement" was on the respected indie hip-hop Stones Throw label, which came out in 2009. Hawthorne's sound has been described as "neo-soul", from his stunning horn section, his allegiance not just to a Motown vibe, but somehow making real tuneful music that owes a lot to some of the best soul music of the past.
His arrangements did not seem out of place on the indie label, with other similar styles from Chromeo and even the Roots.  It's just a little hard to really make out or label Hawthorne's music, and maybe that's the point. It's instantly accessible and you can probably cite a whole lot of influences in the many songs he has put out. You could hear Otis Redding, Marvin Gaye, Barry White, Daryl Hall, or even (really) Elvis Costello –that legendary artist who himself has defied all labels in his long career. He even looks like Elvis.
Hawthorne's smashing doo-wop performance on October 25 on The Late Show with David Letterman of "The Walk", his new single, was one of those moments where something just flows seamlessly. Maybe it's the red suits and the white frames, or maybe it's the horn section and the sick trombone. This smart-ass can sing.
But there's something else I like about Hawthorne. Growing up in Ann Arbor, he is a true pop culture nut and voracious record collector, something I can relate to. In one interview, he related how when he was a kid, he hated being taken by his parents to get a haircut. He grew so incensed every time that his parents had to promise to get him a record, maybe a 45 single after the haircut.
This and the magical Fisher-Price record player he got one year eventually led to lifelong dedication (or obsession) with music, especially from his native Michigan and the city he now reveres –a city that hasn't gotten a lot of respect lately in the news, Detroit. He is now a terrific falsetto singer (though he has had no prior vocal training), composer, musician, rapper, DJ, and all of this has been self-taught and it has been dipped in wide swaths to create something modern. Before anyone flings the name "retro" to describe Hawthorne's  sound, some of that may be true, but he readily admits that it wasn't all soul. His influences are not just Curtis Mayfield and Earth, Wind and Fire, but mention Blondie, The Cars and Gary Numan to him and he's a happy man.
Recently Hawthorne got to spend a little time with the iconic Daryl Hall, one of the finest white-boy soul singers (Philly-soul) ever, who now runs his rockin' on-line show, "Live at Daryl's House", taking on Hall & Oates chestnuts such as "Private Eyes", "You Make My Dreams" and, by far my favorite, "I Can't Go For That" with shimmering aplomb. But the real thrill had to be for him to listen to Daryl Hall sing one of your songs, especially the hook-y and immensely pleasurable "No Strings" off the new "How Do You Do?" album.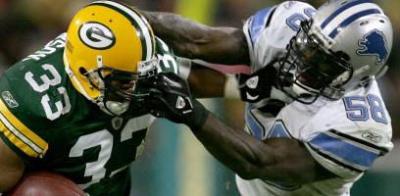 So what does this bespectacled dude have to do with Nickelback? Last week, it was announced that Canadian cheese-rockers Nickelback would be performing at this year's halftime Thanksgiving game between the Detroit Lions and Green Bay Packers. You know the Lions –it wouldn't be Turkey Day without them. I mean what else do you do while the turkey is roasting and you're stuck in the living room watching the Lions during their annual appearance. The choice of the Alberta band was supposed to be pro forma, I suppose, but this didn't stop Lions fans from starting an on-line petition jeering the choice and asking the Lions (or the NFL?) to withdraw the invitation.
What's interesting is the strident tone of some of the petition signers, now about 41,744 strong (they need 50,000). "I'd rather drink bleach than have Nickelback associated with Detroit", wrote one, while the most popular fan wrote the following:
As a professional music producer/engineer/songwriter and lifelong Lions fan, I am disgusted with the choice of Nickelback as a representation of music and culture in Detroit. Our city is famous for the creation of an entire genre, Motown, very few cities can make this claim. Not to mention very strong hip-hop, dj, and rock and roll scenes.
We admit we see the point. I mean, this band is from Alberta first of all, and if there's something to represented about the incredible music history in Detroit, this somnambulistic, shaggy haired inoffensive, MOR band just isn't the way to go. Were other Detroit artists –Eminem, Kid Rock, Aretha Franklin, all of Motown, hell, Diana Ross and her air-blown hair—busy? Did they cost too much? Granted, this isn't the Super Bowl and not a lot of people really tune in to see the usually-lowly Lions probably lose another one on the day that most Americans will shortly stuff their faces. But it's the principle of it all. Oh wait, the Lions are actually having a semi-winning season. I guess it matters more when it didn't before.
Mayer Hawthorne loves Detroit. He loves his Lions. He even Tweets about them.  Nothing against Nickelback (I don't think), but he also has seized on the power of Twitter to launch his own campaign for that half-time slot. Why wouldn't CBS and/or the NFL give it up for this soulful guy with the huge eyeglass frames? It's just halftime! Most of the country is either too anxious to dig into their turkeys, rehash spats with their family members in the living room, or, depending on the time zone, might be in a post-meal gravy or tryptophan coma. Let's give Mayer Hawthorne the support he needs and expose this local talent on this the greatest day of the year.
Go to Twitter and tweet @Mayer Hawthorne and then include the hashtag #Mayer4Detroit.
Most Popular Posts