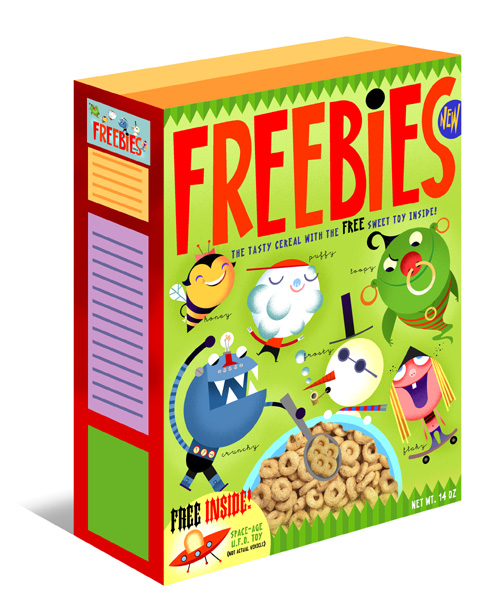 We know today is Tax Day and I know a lot of procrastinators out there are waiting til the very last minute to file their returns. Still need to staple all those receipts together and crunch some numbers? Still don't know how to make sense of your Turbo Tax? Or maybe you're like us and got this all done a while ago. Don't fret. Cause SmashGods has your deals for you to make you forget this yearly burden. We have found the following free deals specially for you today –the hard-working American, the one who deserves a break every day, but having this today just makes it all a little sweeter. Get these specials now before they're all gone:
JAMBA JUICE
To celebrate Jamba Juice's 20th anniversary, buy one drink and get one free. This deal will be going on until April 25. See www.jambajuice.com for details and locations.
DUNKIN DONUTS
Buy any size coffee and you'll get a free donut. Go to www.dunkindonuts.com for more info.
STARBUCKS
Starbucks is rolling out its specialty coffees with a much-ballyhooed campaign that is also trying to save the environment. Bring your own mug today into any Starbucks and they'll fill it with some coffee, free. Yeah. Go to www.starbucks.com.
BOSTON MARKET
Boston Market wants to reward the taxpayer today by offering a buy one dinner, get one free promotion. Simply go in today and buy an individual plate –say, the roasted chicken or turkey, maybe some meatloaf, and load up on their tasty sides. And then they'll ask you, "Who's the next free plate for?" because that second one is free. See www.bostonmarket.com for deets.
CINNABONS
As if Cinnabons, purveyors of incredibly fattening fat cinnamon rolls in your local shopping mall, still needed to create more belt-busting fare, they want you to drop in today, after work, after all the stress of Tax Day, to put two free mini cupcakes in your mouth absolutely free. They want you to become fans of their new cupcakes—flavors are Cinnacake Classic, Chocolate Passion and Vanilla Bliss– and hope that the next time you decide to slide an entire box of cinnamon rolls in your shopping bag, you'll think of these cupcakes as well.
In addition, the chain is launching an essay contest today. In 300 words or less, you're supposed to submit an essay answering this life question: Why is frosting important to one's life? The winner gets a $100 Cinnabons gift card. (Imagine walking around with a $100 Cinnabons gift card in your wallet.) Good luck. Go to www.cinnabons.com for locations. Also you must go for the free cupcakes betweem 6 pm and 8 pm.
McDONALDS
The Golden Arches was not about to be left out of Tax Day's festivities.  Except that this deal is almost free –ok, it'll cost you a penny. Today, go into any Mickey D's and order either a Quarter Pounder or a Big Mac and for a penny they'll give you another one. Wow! Me, I have always been a simple hamburger guy because I find "secret sauce" completely disgusting, but hey, I'm in the minority. Who cares! Knock yourselves out today and get some crispy fries. Toss in a hot fudge sundae! You deserve it!
WHOLE FOODS MARKET
This one's kinda cool. Whole Paycheck, er…..Whole Foods Market is removing all sales tax today. That may not mean much to residents in Vermont or Oregon, where I was last week by the way, since these states don't have sales tax. But wouldn't it be nice to stroll up to the Whole Foods display case, see the $18.99/ pound wild Alaskan salmon or other steeply-priced items and not have to pay any tax on it. Check the website, www.wholefoodmarket.com, for more information, as we believe all locations are participating in this potentially ruinous (for them) promotion. For all others, you're missing out on $20 parmaggiano-regiano cheese to go along with the $7 arugula.
SUBWAY
Bringing up the rear is Subway, which is also promoting their new breakfast menu ($2.50 for breakfast sandwich on English muffin plus Seattle's Best coffee), which actually isn't terrible. So they want to now give you one of their yummy cookies –with flavors chocolate chip, chocolate chip M&M, oatmeal raisin, white chocolate macadamia, double chocolate chip—to you as you stop in today. Go to www.subway.com for locations or simply walk around and look for one.
Related Posts