The former Jordan Roseman, raised in rural Iowa and schooled on a diet of 70s disco and 80s Depeche Mode and OMD that he tried to crank out on his Apple II computer, probably should prepare himself for some much-deserved fame right about now. He might also think about leaving his job as DJ at many of the hot locations in the city.
We're referring specifically to DJ Earworm, and his phenomenal mixing skills, which are on display in this video clip, which has been all the rage on the Internet.  "Mash-ups" are his specialty, as you would probably imagine a DJ should do. What emerges is a scintillating ride through some of the most popular songs off 2009, all expertly mashed together, crashing into each other seamlessly, with some nifty video editing as well. We kind of like the fact that it isn't dominated by any one artist —no tired Lady Gaga tributes or, thankfully, any recognition of the current #1 song in America (on iTunes at least), Ke$ha's "TiK ToK", a tune so reprehensible that it doesn't  (and should never) show up here.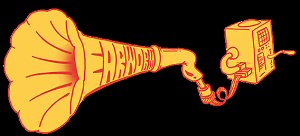 DJ Earworm (the name taken from the German word "Ohrwurm", which refers to a tune that you can't get out of your head) can certainly mash with the best of them and this year's version exceeds all of his others. For in just under five minutes, he can remind us not just the utter disposable nature of today's frothy pop music (covered elsewhere, see our annual post on summer songs). The  tightly structured organization and its flow also suggest that there does lie a gleam of elegance when all these snippets of music and voices are brought together in a warped kind of symphony.
Without any further ado, may we present the year-end wrap-up of the music, the United State of Pop we listened to in 2009, for posterity to come and for that time capsule we'll be burying in a couple of days.
Most Popular Posts