Times of Yore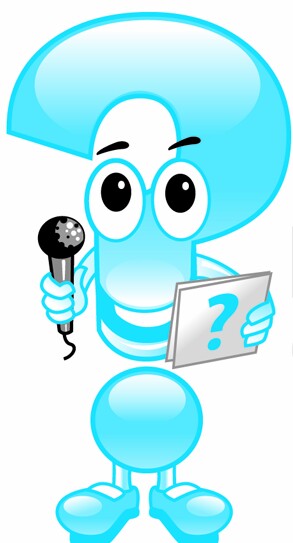 How well do you remember the pop songs when you were younger?
I remember being 8 years old one Christmas morning when the best gift I got was a small Panasonic transistor AM/FM radio. That silver radio, about the size of my palm, was with me all the time, including the endless Sunday mornings from 9 until noon, when I faithfully listened to Casey Kasem's American Top 40, and all those mawkish "long distance dedications".
Obsessive pop music fan and data collector that I am, I used to write down every #1 song and kept track of this for years. It's a shame, now, that as of last week, Kasem, at the ripe age of 79, has finally (finally!) decided to retire. It's the end of an era indeed.
I mention Casey Kasem also because I was in Denver recently and on the radio there, a station was replaying actual countdown shows from the 70s and 80s, the decades when I was growing up. One afternoon I was listening to the same Top 40 songs say, the week of March 29, 1984, with a lot of obscure titles at the bottom and treacly dedications ("Casey, will you please play "The Cat's in the Cradle"?). It was as if I was reliving my childhood as an adult because I virtually never missed a show back then.
This brings us to the musical quiz. RealDelia.com recently posted something from the Chicago Tribune that caught my eye. Imagine when it was that stopped listening to pop songs, or noticing them. Now mind you, I don't expect all of you to be as fanatical pop music freaks as I was, memorizing all the #1 songs of 1982, and getting tense at the mere mention of when "Eye of the Tiger" dethroned "Don't You Want Me" at the top spot.

But let's remember what "pop" suggests. It's the music that is still the most appealing, the genre that reaches the most people by virtue of the prevailing culture. We may not all know who Imogen Heap is, or the Juan Maclean Project, but some people –young and not-so-young–today sure know the latest and most upfront pop confection, Lady Gaga, is.
So here's the idea: take a look at this list of the most popular songs of the last 40 or so years, according to Billboard magazine, and occurring in August, when summer is in full bloom and, conceivably at least, people are listening idly to the radio the most.
Of course you probably remember the song that occupied your summer when you were a freshman in high school, but when did you stop listening to these songs? When did you expose yourself to these songs least —say, your first job, your marriage, first child, first mortgage, first mailing from the AARP, well, you get the drift. The theory is that at some point, middle age sinks in and the forces that compel you to keep up with what's current seem to ebb slowly like the sands of time that constitute our busy life-spans.
Take the Old Fogey Quiz
The challenge: Go down the list and attempt to find the years and the songs you remember well. Keep going down and try to hum the melody of each of the songs. See how far you get before you ask yourself, "Hey, wait a minute, I don't know this song!"
Sorry, but that may be the moment when you started getting old. Don't feel bad. I mean, you can always really try to relive the past again. Isn't that what VH-1 and TVLand are all about?
August 1964 "A Hard Day's Night" The Beatles
August 1965 "I Got You Babe" Sonny & Cher
August 1966 "Summer in the City" — The Lovin' Spoonful
August 1967 "Light My Fire" — The Doors
August 1968 "People Got to Be Free" The Rascals
August 1969 "In the Year 2525″ Zager and Evans
August 1970 "(They Long to Be) Close to You" — The Carpenters
August 1971 "How Can You Mend a Broken Heart?" — Bee Gees
August 1972 "Alone Again (Naturally)" — Gilbert O' Sullivan
August 1973 "The Morning After" — Maureen McGovern
August 1974 "(You're) Having My Baby" — Paul Anka with Odia Coates
August 1975 "Jive Talkin'" — Bee Gees
August 1976 "Don't Go Breaking My Heart" — Elton John & Kiki Dee
August 1977 "I Just Want to Be Your Everything" –Andy Gibb
August 1978 "Miss You" — Rolling Stones
August 1979 "My Sharona" — the Knack
August 1980 "Magic" — Olivia Newton-John
August 1981 "Jessie's Girl" — Rick Springfield
August 1982 "Eye Of The Tiger" — Survivor
August 1983 "Every Breath You Take" — the Police
August 1984 "Ghostbusters" — Ray Parker Jr.
August 1985 "The Power of Love" — Huey Lewis & the News
August 1986 "Papa Don't Preach" — Madonna
August 1987 "I Still Haven't Found What I'm Looking For" — U2
August 1988 "Roll With It" — Steve Winwood
August 1989 "Right Here Waiting" — Richard Marx
August 1990 "Vision of Love" — Mariah Carey
August 1991 "(Everything I Do) I Do It for You" –Bryan Adams
August 1992 "Baby Got Back" — Sir Mix-A-Lot
August 1993 "(I Can't Help) Falling in Love With You –UB40
August 1994 "Stay (I Missed You)" — Lisa Loeb & Nine Stories
August 1995 "Waterfalls" — TLC
August 1996 "Macarena" — Los Del Rio
August 1997 "I'll Be Missing You" — Puff Daddy & Faith Evans
August 1998 "The Boy Is Mine" — Brandy & Monica
August 1999 "Genie in a Bottle" — Christina Aguilera
August 2000 "It's Gonna Be Me" — 'N Sync
August 2001 "Bootylicious" — Destiny's Child
August 2002 "Hot In Herre" — Nelly
August 2003 "Crazy In Love — Beyonce featuring Jay-Z
August 2004 "Confessions Part II" — Usher
August 2005 "We Belong Together" — Mariah Carey
August 2006 "Promiscuous" — Nelly Furtado featuring Timbaland
August 2007 "Big Girls Don't Cry" — Fergie
August 2008 "Leavin'" — Jesse McCartney
For the record, I made it all the way down and was doing pretty well, except for the life of me, I can't even remember what "Bootylicious" sounds like (and I am saying that with a straight face) and can barely tell you who Jesse McCartney is.
[Via RealDelia.com]
Related Posts